Selina Gomez
Well of course i can not explain erything i did on this.
Pretty much stuck to all the basic setting in photoshop.
Using little curve,shawdow adjustments,render lighting effects,dry brush,poster edges, smooth blur, marble>tiny bit of
Glass from Alien skin plugin
and some unsharpen mask,
it's about 4 or so layers and as you see i have added and created some of my own stuff as far as the arch along with adding ivy and white flowers that i have cut out from some other images.
I like to play around with stuff more on a artistic level, but am still very new at it and have not been doing it very long,
However the more works you do the more you will learn.
Hope yous enjoy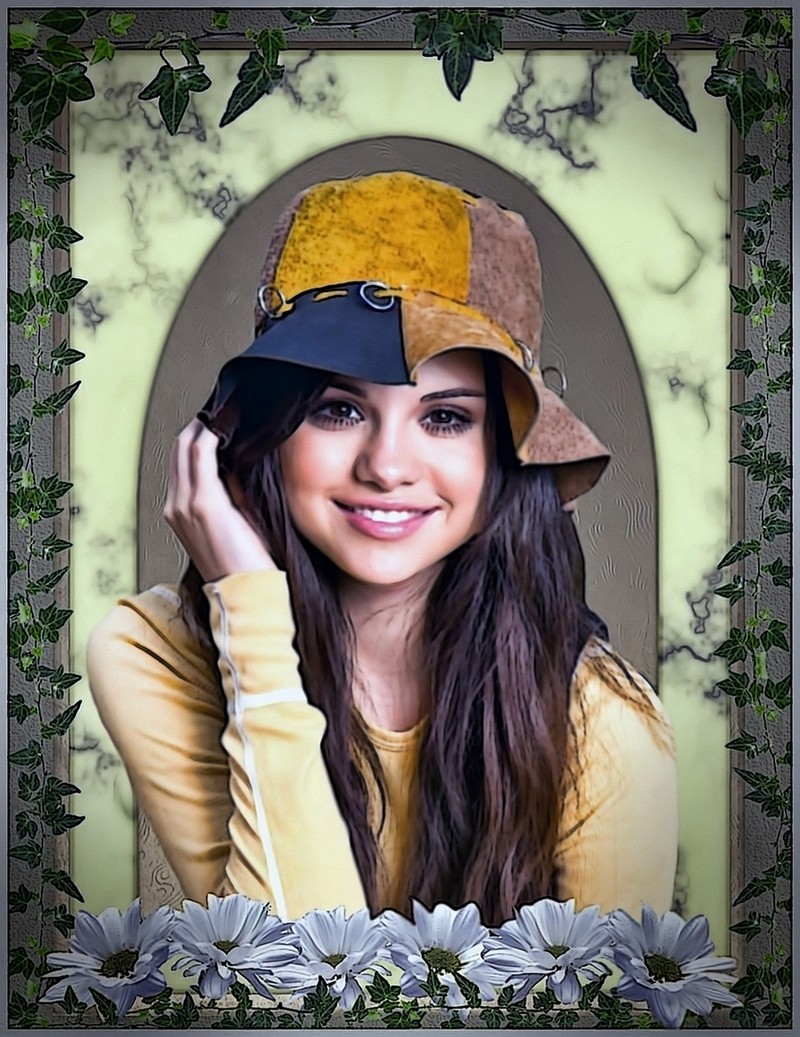 Selina Gomez
Some of the images i used as my building blocks, along with the original pic of Selina, aint she pretty... lol
Spoiler:
I think Nera would like this one